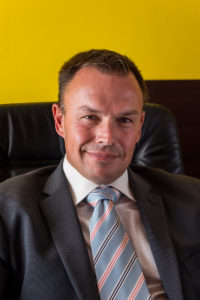 Promoter of the Practice, he was born in Bari on 1.02.1969, and he graduated summa cum laude on 27.03.1992 at the University of Studies in Bari.
He got the qualification as a lawyer in July 1995 and he is registered in the Legal Register since January 1996. Since April 2008 he is also registered in the Special Register of lawyers, who can appear for a client in the Court of Cassation.
He has started the Legal Practice Luongo in July 2001, equipping it with modern juridical and technological instruments for a prepared and complete legal aid for his Clients.
He conceives and performs always and with priority the profession of a lawyer in a serious and competent way, without losing sight of the human aspects in the relationship with the Client.
The knowledge of the English, French and Spanish language allowed him to extend his clients beyond the national borders.